Why Choose Us?
---
Our dental team here at Andorra Family Dentistry is eager to welcome you and assist you with all your oral health needs! We are accommodating to all our patients, including those with wheelchairs and even to patients who can only visit at certain hours. Contact us today for more information on our dental services in Philadelphia, Pennsylvania. If you would like to meet with our dentists, Dr. Jennifer Lee, Dr. Dhaval Shah or Dr. Shilpa Emani, we encourage you to schedule an appointment.
Meet Our Doctors!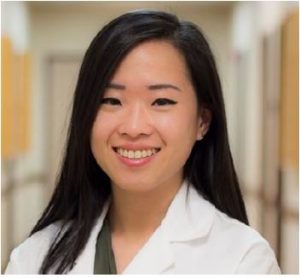 Dr. Jennifer Lee
In 2017, Dr. Lee graduated from Temple University in Philadelphia, Pennsylvania. She also received a Bachelor of Science in bioengineering at the University of Maryland, College Park. As a dentist, her main goal is to instruct every person who walks through the door about the importance of achieving and maintaining proper dental health. Her patients feel like family to her and she values the opportunity to assist her community through her work, whether that involves brightening one's smile or helping someone with oral pain.
Originally from Taiwan, Dr. Lee still has family there and will often spend the holidays with her cousins. She is always happy to come to work and do what she loves. In her leisure time, Dr. Lee also enjoys reading and would love to hear your book recommendations!
---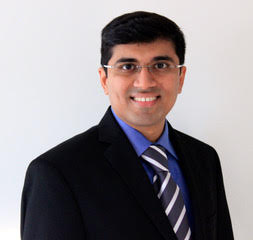 Dr. Dhaval Shah
Dr. Shah has received his training through an Advanced Standing Program at New York University College of Dentistry. Being a distinguished dentist, Dr. Shah completed his fellowship from the International Congress of Oral Implantologists. The American Dental Association®, Pennsylvania Dental Association and Academy of General Dentistry are just a few organizations where Dr. Shah holds memberships, and he serves on Montgomery Bucks County Dental Society Executive Committee as well. To provide the most comprehensive and progressive dental care, Dr. Shah has accomplished well over 400 hours of continuing education courses, along with seminars, in just under four years. He has gained extensive education by attending implant, laser, cosmetic dentistry and Invisalign® treatment seminars. Even today, Dr. Shah expands his skills with the help of the latest tools, such as 3D diagnosis. Dr. Shah is always available for second opinions and does not believe in single-concept-based treatments.
Since 2013, Dr. Shah has been an active provider of quality and affordable dental services in the Limerick, PA, area. He has also branched out and now provides services to the Lafayette Hill, Plymouth Meeting, Andorra and Conshohocken areas.
Dr. Shah enjoys everything about dentistry. He strives to ensure patients are walking out of the office pain-free and smiling. That for him is very rewarding. Dr. Shah is one-of-a-kind, relatable, sincere, genuine and very caring. He makes a positive impact in patients' lives by not just treating their teeth but by relating to them as people. Whether you are in need of an in-depth, full-mouth restoration or a small, simple filling, Dr. Shah will make sure that your experience will be smooth and rewarding each and every time!
---
Dr. Shilpa Emani
Check back soon to meet Dr. Emani